Tutorials & FAQ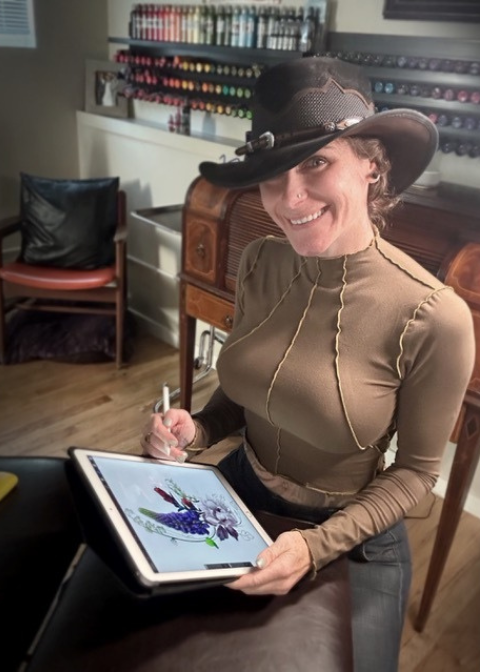 Designing Tattoos for Clients with Procreate
What does it take to create a tattoo design that appears to be perfectly tailored to the body?  Our friend Megan Jean Morris starts with the end in mind. Designing on our body brush set "Protoplast...
Tutorials & FAQ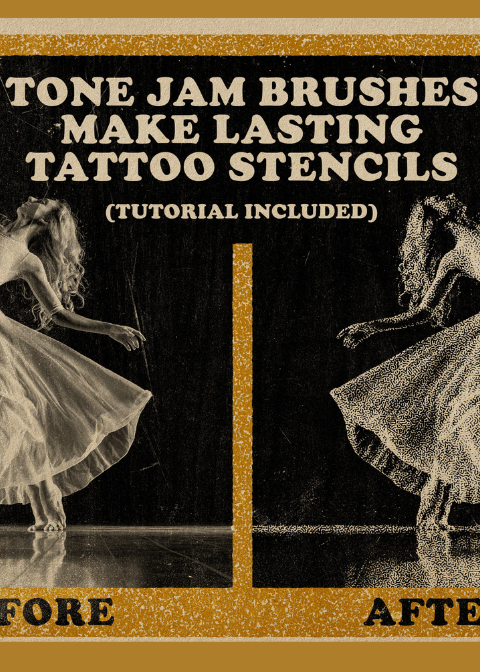 Create a Tattoo Stencil in Procreate
Halftone brushes can be used to create a tattoo stencil in Procreate quickly and easily with a range of tonal values that won't easily wipe away! You don't even need an inkjet stencil printer. Just...
Tutorials & FAQ
Tattoo Smart is proud to present CYBERFLUIDICS by Brad Wooten! Brad created a series of tutorials to explain exactly how to use the brushes, how to incorporate the patterns you create into your ta...
Tutorials & FAQ
Ready to create the most authentic watercolor tattoo designs and spitshade flash using The Spitshade Set?  WATCH: Learn how your new Spitshade toolkit works in this tutorial from Danny Derrick, in...
Tutorials & FAQ
Downloading and Importing Tattoo Smart Files
Need help downloading and importing your Tattoo Smart files? You've come to the right place! This step-by-step tutorial will help you download and import all of Tattoo Smart's product files: 3D us...
Tutorials & FAQ
The Snake Kit by Andrew Borisyuk for Procreate allows you to translate the deceptively simple 3D shape of a snake and translate it into a nearly limitless array of styles and options. Inside The S...
Design Tools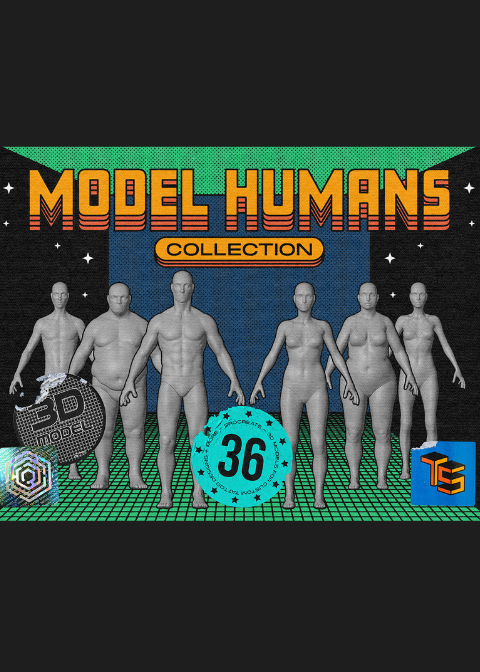 So you've purchased Model Humans and you don't know what to do? You can download your files into Procreate, but then what? Never fear! Tattoo Smart has your back with these quick tutorial vide...
Digital Design Tools for the Tattooing Professional